Home | All our collections |

Easy Clean Pants | Women
Easy Clean Pants | Women
149,00€
Our Easy Clean trousers are hard to stain and easy to remove (guaranteed for about 30 washes). They are effective against water, oil, mud, sauce, all the usual stains and grease. It is comfortable, very resistant, antibacterial, water-repellent, breathable and quick-drying. Made in France.
Material: 49% cotton, 45% polyamide, 6% elastane.
To clean stains: 1 wash for classic stains, 2 for the most stubborn stains.
To ensure the effectiveness of the treatment:
- wash at 30 degrees maximum,
- no fabric softener as it weakens the treatment,
- no bleach,
- You can use stain remover such as "Ace Délicat" or "Vanish",
- Put in the tumble dryer or iron as this reactivates the treatment and prolongs the article's life.
It is possible that with certain greases and very stubborn stains, a trace will remain on your trousers after washing, but this will be much less present than on classic trousers.
| | |
| --- | --- |
| Weight | 0.7 kg |
| Colour | White |
| Size | 42, 40, 38, 36, 34, 32 (14 years), 30 (12 years) |
An overview in pictures
Starzup in a few lines
Specialist in riding trousers
---
Starzup trousers have been created and designed to meet the requirements of its riders; we want to equip them like the sportsmen and women they are. By combining modern technology, innovative materials and precise pattern-making, we design products to suit every situation or discipline. Our aim is to fulfil our customers' expectations and desires 100%; your satisfaction is our greatest reward.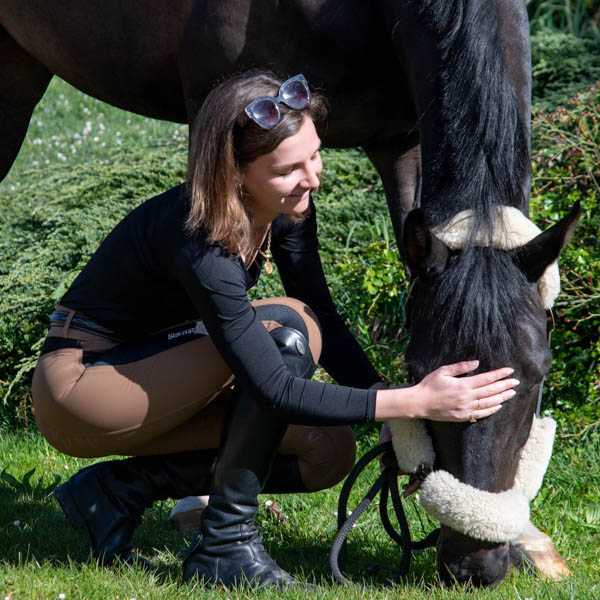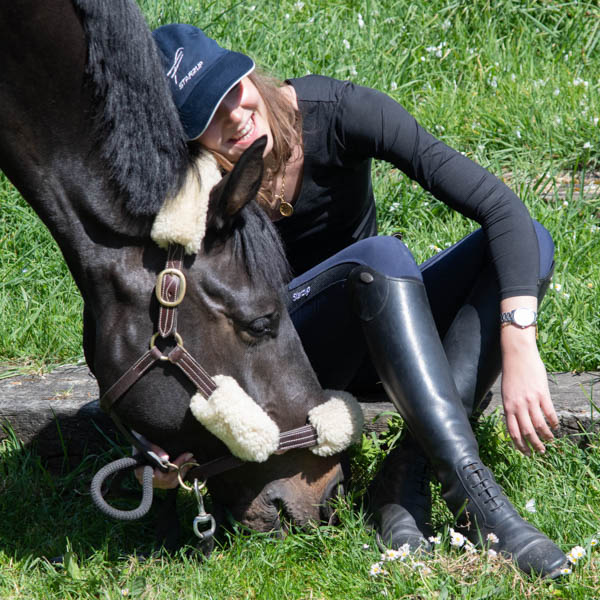 Passionate people above all
---
In 2006, the idea for Starzup was born out of an observation: horsemen are rarely considered to be versatile sportsmen. Unlike runners or swimmers, for example, equestrian enthusiasts do not have any technical clothing that is appropriate for their efforts. In order to satisfy this ubiquitous need, we set out on an adventure; and after years of research, intensive work and innovation, we are delighted to present our new range of products for riders and horses.