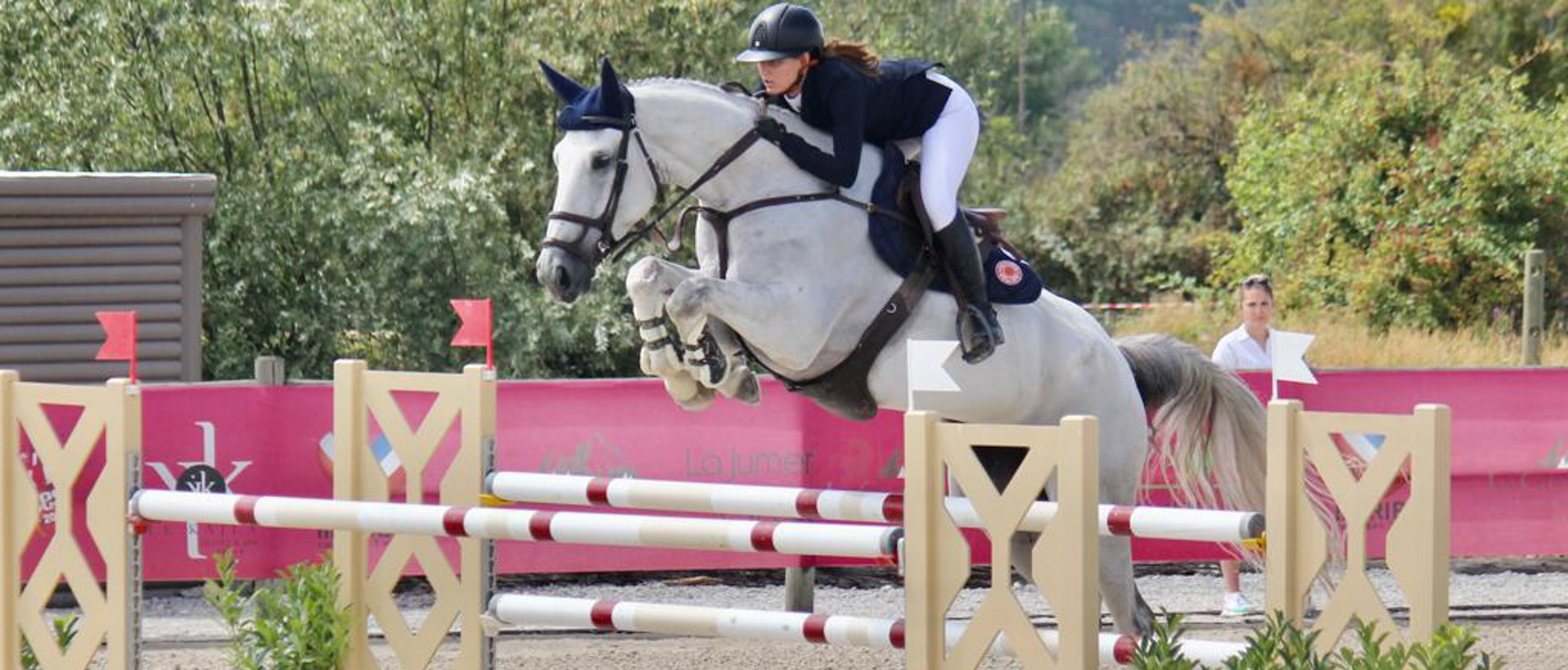 Photo by © Charlotte Guette
Emma Bodier
Facts
DISCIPLINE
CSO
NATIONALITY
French
DATE OF BIRTH
July 4, 2001
PLACE OF BIRTH
Colmar, France
---
Biography
I discovered horse riding during summer courses from 7 to 11 years old.
My parents bought me my first horse at 13 years old
Beginning of the club competitions at 14 years old (60cm to 1m)
Beginning of the amateur competitions at 15 years old (1m05 to 1m25)
Beginning of the pro competitions at 17 years old (from 1m30)
2014-2015: 2 years at the acacias stables in Andolsheim
2016-2017: 2 years at the Banney breeding farm in Luxeuil les Bains
2018-2019: 2 years at the Helmlinger stables in Blodelsheim
Since 2020 installation at the Angot stables in Gambais
The daily work and the follow-up of my horses are for me essential
to perform in competition and to reach my objectives. Since
more than 2 years I have the chance to work with Eugénie Angot
daily. Former rider of the French national team and notably
at the Olympic Games in Athens, she was number 1 in the world in 2004-2005.
We work together every day as well as in competitions an
to help my horses progress. She has allowed me to build a much more professional project
by helping me pass the difficult stage between the
Juniors and the Young Riders.
I like sports in general, all sports. I have a thirst for learning both in the field of horseback riding and in my studies of management and accounting. I have another passion which is the cinema that I share with my brother as well as travels to discover other cultures
---
Palmares
16th at the French cadet championship in 2017
12th at the French Young Rider Championship in 2021
3rd of the Grand Prix 1* of La Baule in 2021
1st 1m40 1* of Paris Eiffel Jumping in 2021
1st of the Grand Prix 1m35 1* of Jardy in July 2021
10th of the 1m45 2* in Royan in 2020
10th in the Grand Prix 1m45 of Canteleu in 2022
6th in the 145 of the CSIO YR of Fontainebleau in 2022
8th in the 145 of the Grand National de Tours Pernay